Latest Company News
June 2010
CLAS Acceptance
Howard Staple, MD, has both been accepted to continue as CLAS Consultants by CESG.
May 2010
Work Experience
The time has come around again where we take on an enthusiastic year 10 for work experience, who is looking to improve upon their office skills.
March 2010
ISO 27001
Steven Horrocks, Security Consultant, and David Compton, Security Consultant have passed their Lead Auditor: ISO/IEC 27001 exam. They join Howard Staple, Managing Director and a Lead ISO 27001 Auditor in being qualified to deliver, implement and maintain ISO 27001 Audits.
October 2009
CLAS Consultancy
We are proud to announce that from the 1st of this month Computer Security Solutions are offically a CLAS Consultancy. The continued investment in our consultants enables us to provide a first class service to all our customers.
July 2009
CLAS Acceptance
Howard Staple, MD, has been accepted to continue as a CLAS Consultant by CESG. In addition, Steven Horrocks, Security Consultant, has been accepted as a new CLAS Consultant on this years list and will begin as a CLAS Consultant from Oct 1st 2009.
March 2009
We are proud to announce that Howard Staple of Computer Security Solutions has been awarded the Status of Information Assurance Standard No 6 Inspector. Details of the Inspection Force can be found on the CESG webpage. There are 22 Inspectors available to carry out Audits on behalf of Departments and their Agencies who are required to show compliance with what is seen as a critical part of the National Information Assurance Strategy.
Sponsorships
Chris Cockrell - Motor Solo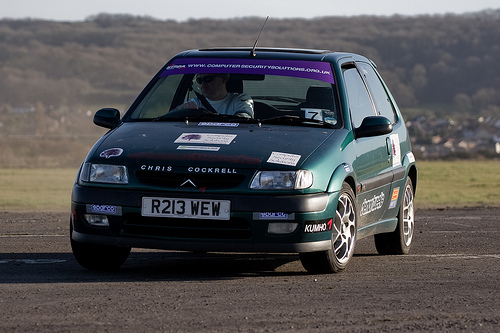 "Like all motorsport I needed sponsorship and with a lot of help from East Midlands Landscaping, Precision Tiling Services and my main sponsor Computer Security Solutions I am able to enter again this year." - Chris Cockrell, Autosolo, BTRDA.
Photo by Niall Oswald taken from flickr.com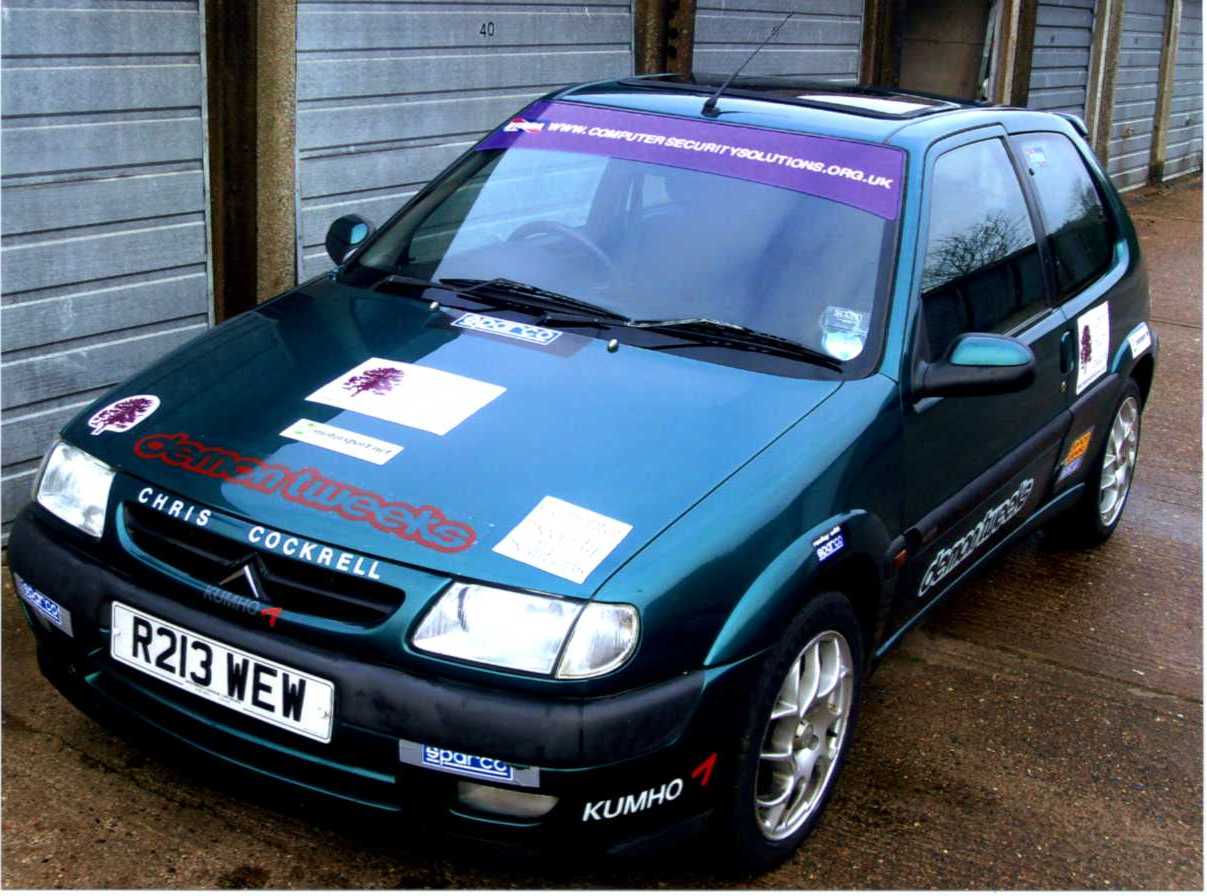 February 2009
Computer Security Solutions proudly supports Help For Heroes'. We will be providing FREE Security Consultancy for The Heroes' Festival which takes place on the 26th of June at the Newark Showground, in Nottinghamshire. For further details on The Heroes' Festival please visit the The Heroes' Festival website.